Easy Stop Smoking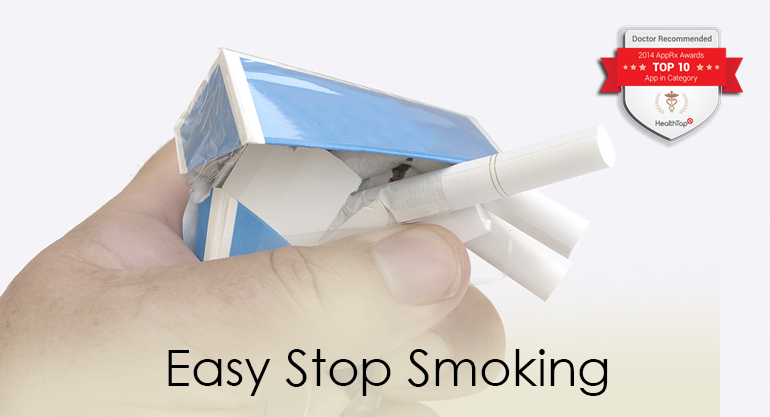 Easy Stop Smoking has had fantastic reviews around the world. Created by Darren Marks, Londons most recommended hypnotherapist (freeindex) and featured in AppDictions December 2011, it utililzes four powerful hypnosis sessions:
Relax Completely
Release Limiting Beliefs & Decisions
Easy Stop Smoking
Be Successful & Achieve Your Goals
The app also includes videos about the hypnosis to help you feel confident and comfortable with the process and the practitioner, preparation audio and lots of tips to make it as easy as possible for you to stop smoking easily and effortlessly.
I came out of hypnosis feeling sleepy but clear-headed – entirely free, both of the anxiety that had pervaded the last three or four days, and of any but the most distant desire to have a cigarette. And the feeling continued through working days, visits to pubs and restaurants. I wasn't smoking and I didn't mind a bit.

– Award Winning Medical Journalist – J. Feinmann – Medicine Today
Wow!

25 years!! I was just fumbling around when I found the app. Was not even really ready to quit!! A couple sessions and bam!! Non smoker!

There is still a little craving every now and then but not strong enough to make me want another! This app has 8 reviews! I am number 9. Do not be fooled by that! Buy it! It's 6 bucks!! Your a fool if you don't at least try it.

I have tried it all!! Patches, electric cigs! If you really want to quit and have just a little desire to quit! This will get the job done.

I listen to it every night. Thanks Darren Marks! You saved my life.

– Bigj man – US AppStore Review
Amazing!

After.. years of smoking with numerous fails of quiting I thought I would give this app a try, I really can't believe how easy it has been … deep down I never thought I would be able to give up until now, £2.99 is bargain of the century, heinsight i would probably pay £100 for this app. HIGHLY RECOMMEND!!!

– davefreddieblade – UK AppStore Review
Stop smoking easily with this proven programme, a combination of state of the art hypnosis sessions and video interviews from Darren Marks one of the UKs leading hypnotherapists and trainers. Hypnosis can't make you stop smoking against your will but if you're determined to stop this App will make it much easier and even a relaxing, empowering and enjoyable process.