Total confidence & Success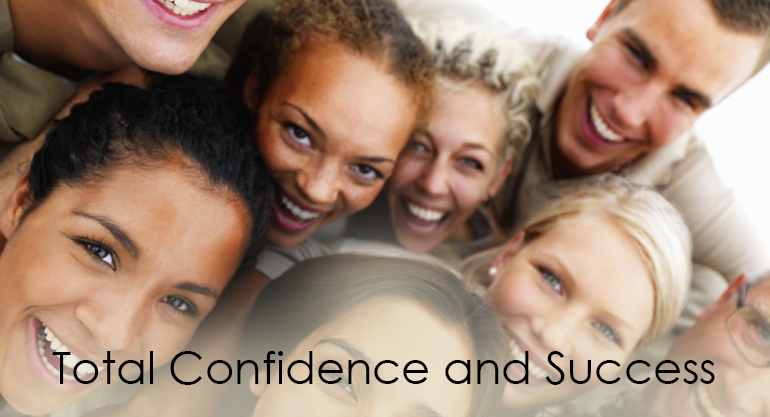 Want to learn the secrets to Total Confidence & Success? Use the same program that musicians, journalists and directors do to realize your full potential and be the best that you can be.
How many times in your life have you watched and envied someone who was so totally relaxed and comfortable in their own skin that they spoke, moved and responded to others with complete ease? They presented themselves with effortless confidence and people seemed to gravitate towards them. Think you can't be like that person? Think again.
Total Confidence & Success is the app that can help you experience a new way of living. Its powerful hypnosis sessions, audio tips, advice and video interviews launch you on the road to healing your self-esteem, letting go of fear and anxiety and building that confidence in you that yearns to come out. You are going to notice a huge difference in your ability to focus and concentrate with this app, too.
Building on the very popular free app Relax Completely, Total Confidence & Success is the brainchild of one of the UK's leading hynotherapists, Darren Marks. His experience and background combine to offer you the help you need in a way that works best and most effectively right from your iPhone or iPod Touch. It's the most efficient, closest thing to attending sessions in person as you can get and at a fraction of the cost.
Thanks to the portability of applications, no one need ever know that you're working on these important and private parts of your life. People around you will just notice the new you emerging from the cocoon that previously held you back from true happiness and the fulfilment of your potential. Upon completion, you may even want to spread the word about Total Confidence & Success as several well-known people already have. You're going to be that happy with this app.
powerful hypnosis sessions
1. Relax Completely
2. Be Successful & Achieve Your Goals
3. Super Charge Your Self Esteem & Self Confidence
4. Total Focus & Concentration
Lots of audios to help you shed fear, anxiety and low self-esteem
Advice to help you build confidence and fulfill your potential
Relaxation techniques
Video interviews
App has received rave reviews; it Works!
Absolutely sublime

I personally have a lot of experience doing this kind of suggestive work in the context of performance workshops and so my standards are pretty high. I've been exploring many hypnosis/affirmation apps, and I have to say that Darren's work is head and shoulders above the rest … I would absolutely recommend getting as many of Darren's apps as are relevant to you. Trust me you'll save thousands on psychotherapy. You can make tremendous progress with these tools.

– Carlos Abler – US App Store Review
I was aware of more clarity, better mental organization and breaking with past thought processes in a very easy and effortless way. I'm amazed that remote hypnotherapy can be so successful.

– J. Feinmann, Award Winning Medical Journalist
After just 2 sessions I felt a definite shift in my well being and sense of self worth which has stayed with me since. I'm impressed with the quality, integrity, confident delivery and "believability" of your recordings – keep up the good work.

– Matthew Calder, Musician & Composer
In just two hours, I was able to significantly undo a phobia about public speaking that was holding back my career…. I can now be relaxed even at a big presentational meeting.

– Jon Wright, Film Director
Total Confidence & Success truly works. Even His Royal Highness, Prince Charles has been presented with Darren's recording for relaxing and recharging. If a member of royalty finds the technique interesting enough to learn more, don't you owe it to yourself to try this app?
Get ready for your own metamorphosis and download Total Confidence & Success now. Your amazing future awaits you.




Total Confidence & Success
Average rating:
117 reviews
Mar 20, 2018
I have used  a variety of self hypnosis apps and this is by far the best.
Mar 20, 2018
I have used  a variety of self hypnosis apps and this is by far the best.
Feb 10, 2018
I never regret buying it. Seriously. I had some serious trouble sleeping. I usually had to wait till morning just to be able to sleep. I set it to 20 times. And well often I didn't even finish 1 set before I fell unconscious.  Sometimes I had to go 2 set if it's really hard. But really I didn't finish all set to be able sleep. It's just wonderful and helpful.  Thank you so much! It's really a big help. <3
Dec 27, 2017
I'd like the lyrics of audios to comprehend more easy. But is a great app, really works in your day.
Dec 18, 2017
Love this. Really helps focus particularly on the things you don't want to do!