Easy Weight Loss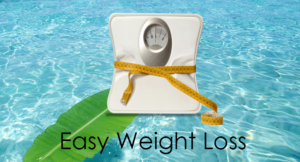 Enhance your ability to lose weight easily.
Reduce anxiety, tension and stress along with excess weight.
Build on your core sense of inner strength and power.
Gain more confidence and inner control.
Save time and achieve your weight loss goals more quickly.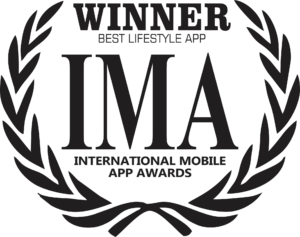 The easy weight loss, Body Shape Up programme forms part of the Harmony Hypnosis Meditation App, winner of the Best Lifestyle App at the International Mobile App Awards.
The app includes the hypnosis sessions Lose Weight Now as well as Sporting Motivation & Performance Enhancement. When you combine these sessions as explained in the app with the techniques included in the rest of the programme for natural relaxation, freedom from negative thoughts and feelings and the building of confidence, you then have a powerful tool at your disposal that goes above and beyond helping you to control the symptom of overeating.
You can try the sessions Relax Completely, Total Focus & Concentration and Total Relaxation, for free, so you can decide if the style and approach are right for you before signing up to access the app in full.
When you learn to overcome the underlying situations, which can cause you to overeat or lose your motivation to exercise and take good care of yourself, then you have connected to a real and practical solution for a healthy mind and body.
This is the aim of Harmony Hypnosis Meditation, a comprehensive programme to support your long term health and well being.




Additional Tips For Losing Weight
1) Eat at least 5 servings of fruits and vegetables per day. Fruits and vegetables are packed with beneficial fibres, vitamins and antioxidants. They fill up your stomach fast so you feel full quicker. They are also low in calories and help to keep your calorie count low.
2) Watch your portion size. You don't have to clear your plate even if you visit a restaurant. Eat slowly, savour and enjoy your food, but eat smaller portions.
3) Don't skip meals. Eating small meals frequently helps to balance your calorie intake throughout the day and also keeps your blood sugar level balanced. Instead of eating 3 big meals, try to eat 5 – 6 smaller meals throughout the day.
4) Avoid processed foods. If possible, buy fresh foods and avoid processed and convenient foods such as fast food. Packaged and convenient foods are often higher in sodium and fat content.
5) Don't be too restrictive. Allow yourself a little indulgence, but watch out for the frequency and the quantity. Having a small treat once in a while can be rewarding to your weight loss experience. Cutting too much of your favourite treats is likely to result in an early relapse.
6) Watch out for sugary drinks. Fruit juices, fizzy drinks, cream and sugar in your tea or coffee all add up. Aim to drink at least two litres of water a day. In addition to hydrating your body, it will also help you to feel full.
7) Keep a food diary. Keeping a food diary helps you understand your eating pattern and will help you to easily change it.
8) Exercise regularly. Most authorities recommend 30 – 60 minutes of exercise a day to stay fit and healthy. If you include weight-bearing exercises a couple of times a week, this will help burn unwanted calories.