Easy Weight Loss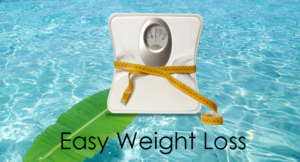 Enhance your ability to lose weight easily.
Reduce anxiety, tension and stress along with excess weight.
Build on your core sense of inner strength and power.
Gain more confidence and inner control.
Save time and achieve your weight loss goals more quickly.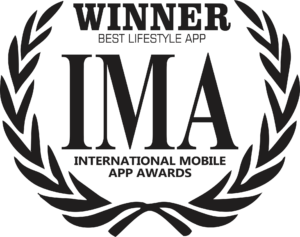 The easy weight loss, Body Shape Up programme forms part of the Harmony Hypnosis Meditation App, winner of the Best Lifestyle App at the International Mobile App Awards.
The app includes the hypnosis sessions Lose Weight Now as well as Sporting Motivation & Performance Enhancement. When you combine these sessions as explained in the app with the techniques included in the rest of the programme for natural relaxation, freedom from negative thoughts and feelings and the building of confidence, you then have a powerful tool at your disposal that goes above and beyond helping you to control the symptom of overeating.
You can try the sessions Relax Completely, Total Focus & Concentration and Total Relaxation, for free, so you can decide if the style and approach are right for you before signing up to access the app in full.
When you learn to overcome the underlying situations, which can cause you to overeat or lose your motivation to exercise and take good care of yourself, then you have connected to a real and practical solution for a healthy mind and body.
This is the aim of Harmony Hypnosis Meditation, a comprehensive programme to support your long term health and well being.




Additional Tips For Losing Weight
1) Eat at least 5 servings of fruits and vegetables per day. Fruits and vegetables are packed with beneficial fibres, vitamins and antioxidants. They fill up your stomach fast so you feel full quicker. They are also low in calories and help to keep your calorie count low.
2) Watch your portion size. You don't have to clear your plate even if you visit a restaurant. Eat slowly, savour and enjoy your food, but eat smaller portions.
3) Don't skip meals. Eating small meals frequently helps to balance your calorie intake throughout the day and also keeps your blood sugar level balanced. Instead of eating 3 big meals, try to eat 5 – 6 smaller meals throughout the day.
4) Avoid processed foods. If possible, buy fresh foods and avoid processed and convenient foods such as fast food. Packaged and convenient foods are often higher in sodium and fat content.
5) Don't be too restrictive. Allow yourself a little indulgence, but watch out for the frequency and the quantity. Having a small treat once in a while can be rewarding to your weight loss experience. Cutting too much of your favourite treats is likely to result in an early relapse.
6) Watch out for sugary drinks. Fruit juices, fizzy drinks, cream and sugar in your tea or coffee all add up. Aim to drink at least two litres of water a day. In addition to hydrating your body, it will also help you to feel full.
7) Keep a food diary. Keeping a food diary helps you understand your eating pattern and will help you to easily change it.
8) Exercise regularly. Most authorities recommend 30 – 60 minutes of exercise a day to stay fit and healthy. If you include weight-bearing exercises a couple of times a week, this will help burn unwanted calories.
Average rating:
108 reviews
Mar 28, 2017
Very effective
This app has been very effective for my sleep and relaxation. The weight loss hypnosis is really gentle and seems to be effective so far, after trying the app for just a few days. Of course, as the introduction says, the hypnosis in this app is best with good headphones so you can hear all the detailed and independent sounds in each ear.
Mar 10, 2017
Easy Weight Loss
Just started listening, and it's working for me!
Feb 17, 2017
I have downloaded Darren Marks products for years
And they only ever get better. I first sought out his work after overcoming an abusive physical /mental relationship. The overcoming anger, and hurt were very important to me and the life I lead now years later. I now mainly use the app for the relaxation, confidence, weight loss, and productivity. I always feel to relaxed and calm listing to him, and they do seriously change your ways if you are open and willing. I highly recommend. Best 6.99$ I spend every month. Thank you Darren, for making this app and changing my life.
Feb 5, 2017
The only way I can lose weight is by using this app. If I've an event coming up or holiday, for a couple of weeks/months before hand I listen to this most nights while falling asleep. 2-3 Ibs falls off me each week without any effort. If I do put in some extra exercise can lose up to 5Ibs a week. Thank you so much Darren!
Jan 22, 2017
At first I didn't really believe that it would help with weight loss but it did help me fall asleep. But now I find myself making healthier choices and have lost 5 pounds in the last 2 weeks. I get up and work out for 30 mins in the morning before my family are awake and I am eating better. I think this app just helps keep you motivated.
Jan 16, 2017
Totally retrained my inner thoughts
I used Harmony to lose weight (4 stone) successfully, and also to overcome my fear of flying. I enjoy the relaxation at the beginning of each recording and find his voice very calming.
Dec 10, 2016
Harmony is my go to app!
Harmony is a great little app to use in the peace and quiet of your own home or on a travel trip. I have been using Harmony for about a month and I love the peace and serenity I find through deep relaxation. The Total Relaxation session helps me fall asleep at night so I can fall into a deeply relaxed sleep as it ends. The sessions have two ending options one with a wake up and one without the wake up and so you can use the same relaxation session and instead of going gently to sleep, the session ends leaving you feeling wide awake, uplifted yet totally relaxed. Great to use in the morning and only 8 1/2 minutes long. This is such a great app because it also covers many diverse needs such as fears and phobias, weight issues, body healing, focus and concentration as well as the relaxation sessions. This is a much more economical way of receiving therapy for someone like me that needs to relax from a very stressful day. Thanks for a great service!! I highly recommend Harmony.
Nov 14, 2016
Helping Me Achieve Goals
This app works well for me to achieve my goals for loosing weight.
Aug 12, 2016
Relaxing and helpful
I don't think I've lost weight yet, but I do love the relaxed feeling I get from the sessions.
Feb 22, 2016
Helping Me to Change My Life!
I listen to these hypnotism tracks every day and they're changing my life. I'm losing weight, making more money, drinking less, sleeping better. I bought the full year package. The cost is insignificant compared to the benefit it provides. I love this app!