Harmony Hypnosis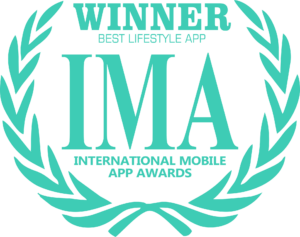 Harmony – Relax & Sleep Free From Stress – Be Calm & Confident With Meditation, Hypnotherapy & Self Hypnosis
Enhance your ability to relax, sleep well and focus
Reduce anxiety, tension and stress
Build on your core sense of inner strength and power
Gain more confidence and inner control
Save time and achieve your goals more quickly and easily
Harmony contains three free hypnotic meditations. Listen to one of the sessions every day for the next five days and notice the difference in how good you feel. You can also access dozens of sessions on multiple subjects through our subscription service, with new topics being added regularly.
We were one of the first hypnotherapy companies in the world to provide this type of material in app format. Our apps have won at The Best App Ever Awards and Best Mobile App Awards and have been downloaded more than two million times around the world.
The recordings utilise unique and special effects including:
Dual Vocal Delivery.
This involves different suggestions or metaphors being delivered separately yet simultaneously through the right and left headphones. The effect is deeply hypnotic and has the benefit of helping the unconscious mind to accept beneficial suggestions with less conscious interference.
Brainwave Entrainment.
When the brain is exposed to rhythm, the rhythm is recreated in the brain in the form of electrical impulses. This is why relaxing music helps us unwind and dance music can get us moving. On most of the hypnotherapy recordings within Harmony, you will hear alongside the vocals, music and other sound effects, small, pulses of sound, designed to help you quickly access a deeply relaxed hypnotic state.
The BEST. This is the REAL DEAL. ★★★★★

WOW, what an app! I cannot recommend this strongly enough. I owe Darren Marks a great debt of gratitude for his deeply intelligent approach to helping people with pragmatic, on-the-mark therapy… You deserve the life you want, and Darren's approach can truly help you build it.

– by Stuart Gardner
Absolutely amazing! ★★★★★

I didn't expect this would have an effect on me, but wow this is amazing. I have only listened a few times but already I am feeling super confident. I'm disappointed when it finishes as I just feel so marvelously relaxed, like I'm on cloud nine!

– by Jean McCarthy
You can make massive improvements to your life with self-hypnosis and meditation in terms of personal and professional calm and confidence and the simple feelings of health and well-being. Our mission is to bring daily experiences of calm and focus to as many people as possible. So just relax, try out your free sessions today and enjoy your journey to inner harmony, peace and success.



Harmony Hypnosis Meditation App
Average rating:
1841 reviews
Jun 7, 2019
I love this app it is so relaxing and clears my mind. My husband has been fighting Cancer since November 2013 and this just clears my head and lets me not think about it 24/7.
May 31, 2019
It really helped me go to sleep
May 26, 2019
When I have too many thoughts that bother my sleep, i just use this app. I have fallen asleep multiple times with it. I recommend it!
May 17, 2019
I have been hypnotized 4 times before I found this app. and love it! I am using losing weight, relaxing, confidence.. I feel so relaxed and confident now!! I can go to work with confidence and not freak out when something bad happens. I only worry about right now and not worry so much of "what if's" that have not and may never happen. Before this app I used to get out of bed in the morning dreading going to the gym.. now it is easy and I actually can't wait to get my day started at the gym.. I feel and look better (others have noticed a good change in me as well) and will continue to use all the sessions!! thank you for making my life better!
Apr 12, 2019
My favorite app that turns my phone from a distraction device to a peace-bringing device. I love the power hypnosis mediation. It gets me hyped for the day. And the sleep one is so good it's hard not to fall asleep listening!