Harmony Hypnosis are very proud to support Children of Peace.
Our work is based on becoming calm and resolving inner conflict. One part of a person wishes to overcome a fear or a habit and another part is resistant to the change. The conflict is always resolved by a change in perspective which results in understanding, inner peace and the release of negative thoughts and feelings. This in turn makes the change in behaviour easy.
Children of Peace is a non partisan charity dedicated to resolving conflict, an outer conflict which is fuelled by misunderstandings and fear, perhaps one of the most difficult conflicts in the world to solve, that between Israelis and Palestinians. Children of Peace, creates opportunities for children, the potential leaders of the future, to meet and understand one another, make friends and change perspectives. We believe these are vital steps towards eventually finding a peaceful solution.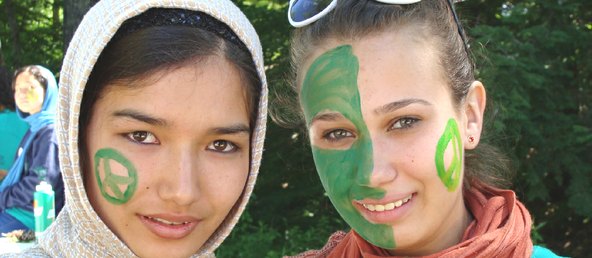 So, just as we aim to help people via our work to stop fighting themselves, Children of Peace aims to help build bridges of trust and friendship between divided communities.
Harmony Hypnosis makes a regular donation to Children of Peace. So whilst you use our programmes to enhance inner calm and success in your own life so you are also supporting genuine grass roots efforts to promote peace in the Middle East.
To find out more about Children of Peace click here to visit their website.